The Legend of Heroes: Trails of Cold Steel II - R&R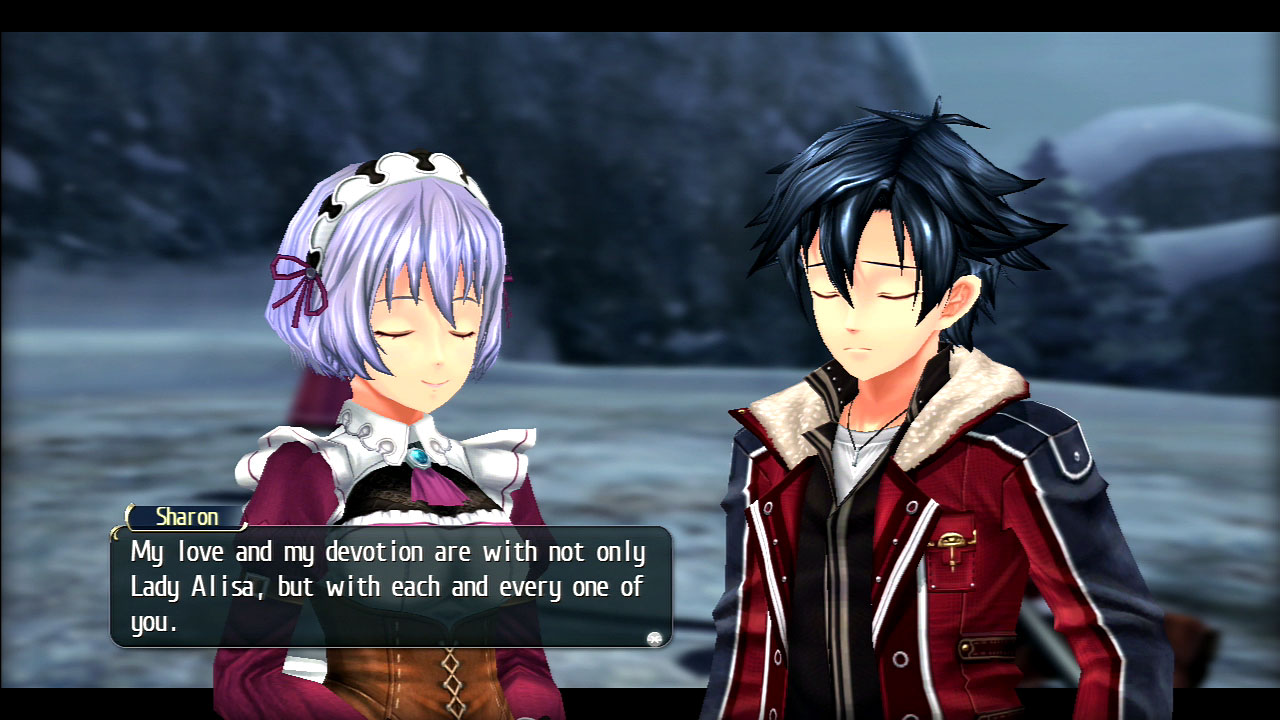 Bonding Events
Bonding events make their return in Trails of Cold Steel II, and Rean can not only continue strengthening his relationships with his fellow members of Class VII, but form bonds with several new allies as well. Bonds with certain supporters will also increase depending on if they're taken with Rean as he travels across eastern Erebonia, and if their bond with Rean is strong enough, there might be a special reward waiting around the corner…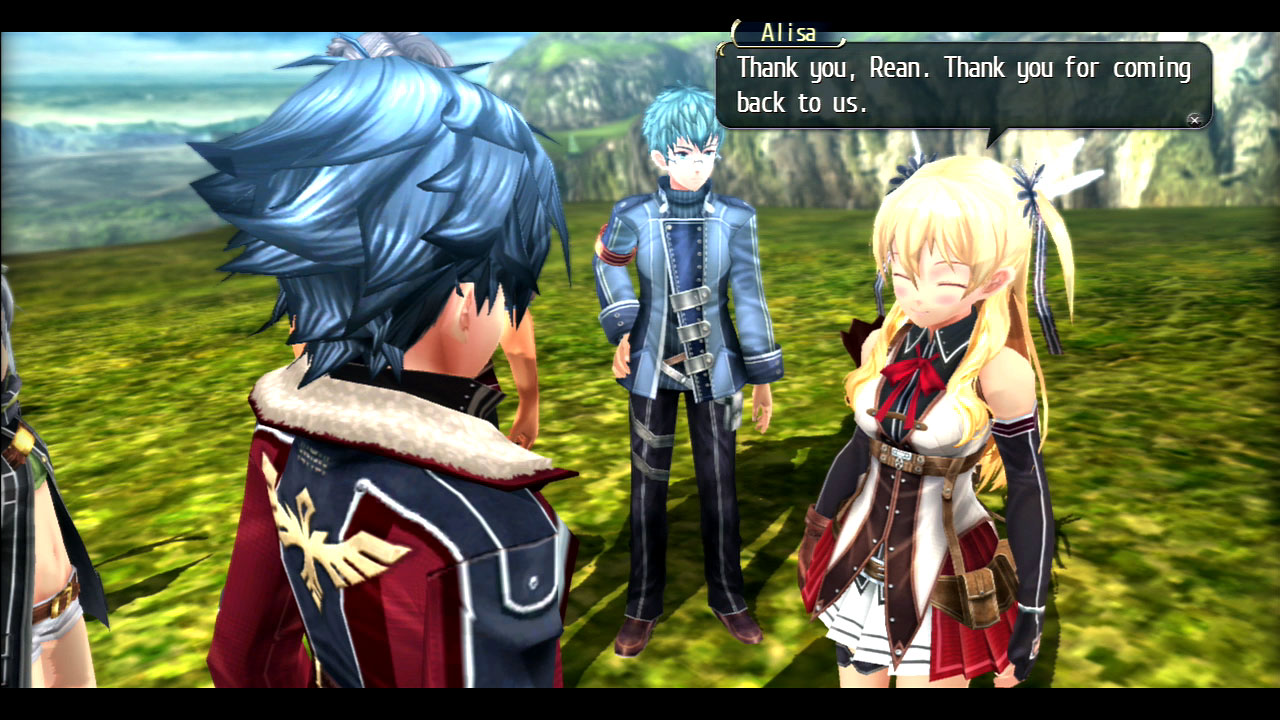 Alternate Scenarios
Clear save data from Trails of Cold Steel will carry over to its sequel, and depending on the actions taken, characters will interact with Rean differently. Members of Class VII will have something personal to say depending on the strength of their bond with Rean at the end of the first game, and NPCs will remember if you helped them out over the course of your academic year at Thors Military Academy.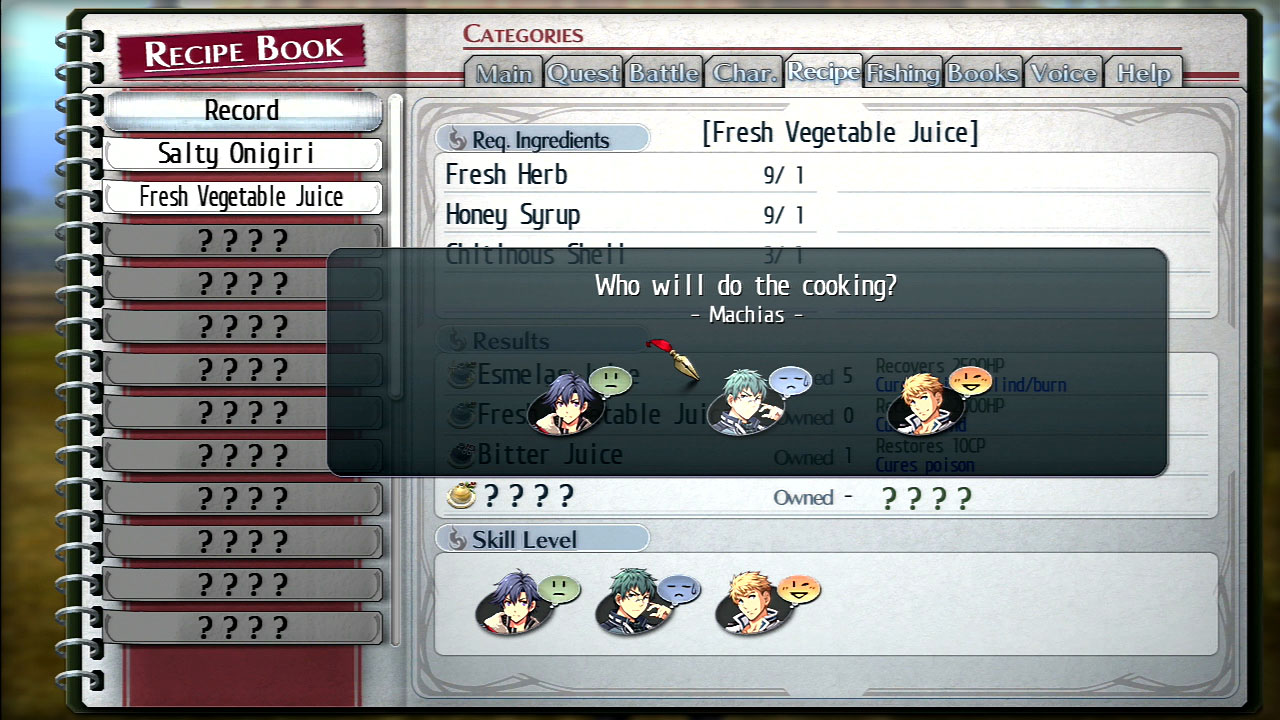 Cooking
Cooking makes a return with new recipes to find and new friends to cook them with. Each character, Rean included, is proficient with different foods, meaning the only way to collect all the recipes ranging from phenomenal to barely edible is to gather ingredients and have everyone try their best. Food made from recipes can both heal and add useful buffs during battle or cause damage against enemies, so whether the dish is a success or a disaster that adds a whole new meaning to culinary warfare, absolutely nothing goes to waste.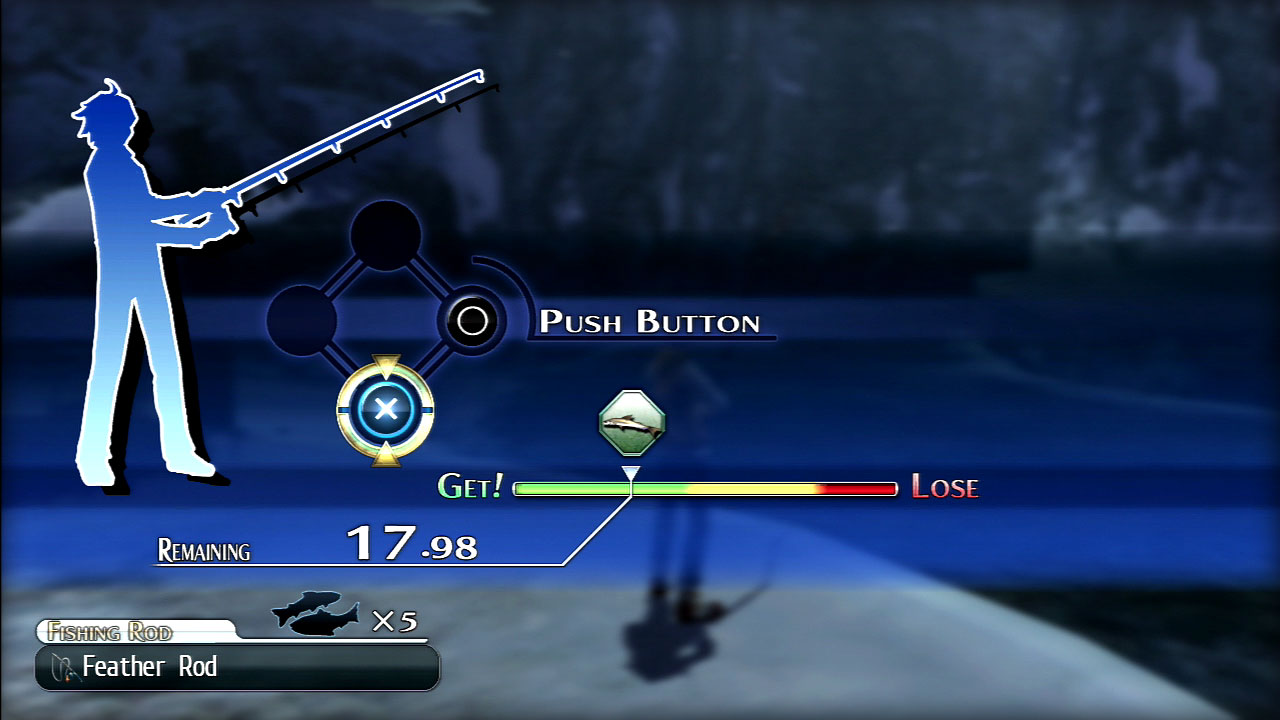 Fishing
Under the watchful eye of fishing enthusiast Annabelle, fishing also makes its triumphant return! Fishing in various lakes, rivers, and more will help earn "Angler points," which can be exchanged for special items ranging from ordinary to extraordinarily rare. Any new fish caught will be recorded in Rean's notebook, making it easy to keep track of various conquests across the land.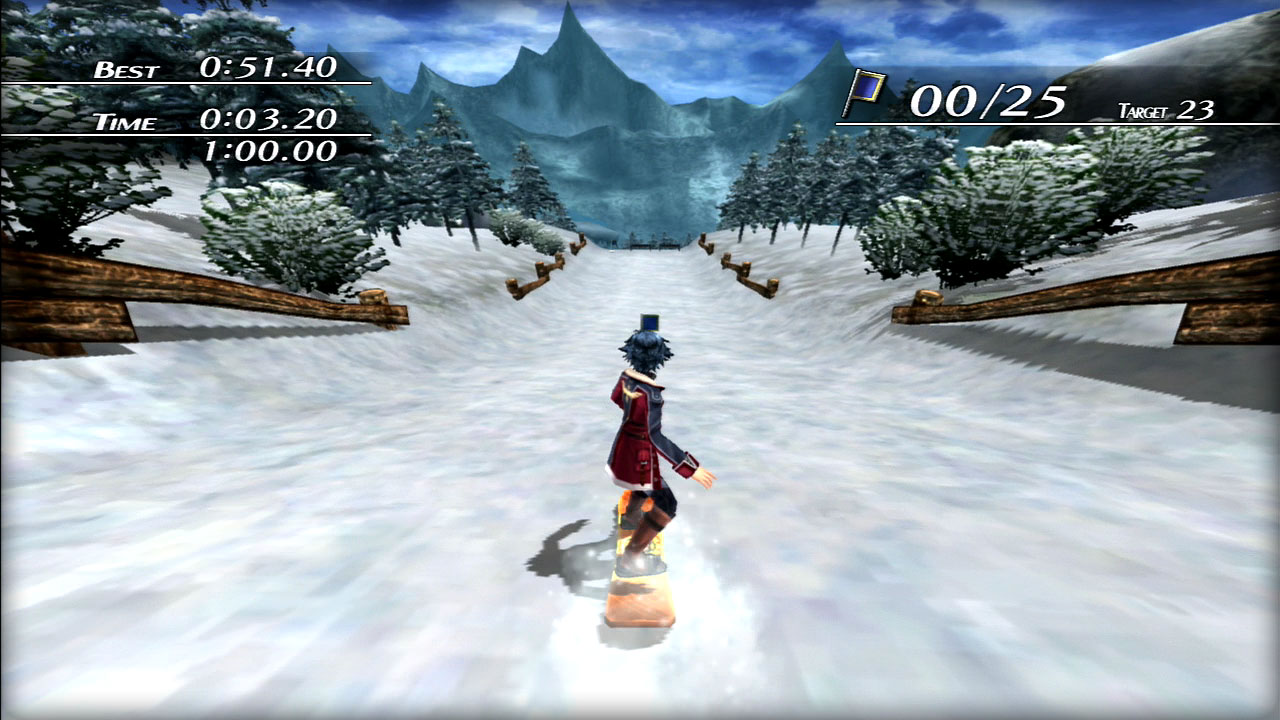 Snowboarding
At the corner of the snowy town of Ymir is a series of freshly powdered courses that are perfect for snowboarding. Clear the courses by capturing the flags stationed throughout them within the time limit, and you will be rewarded with handy new items and even new boards to race with. Your best records will be kept track of as well, meaning you can always go back and try to further perfect your snowboarding technique.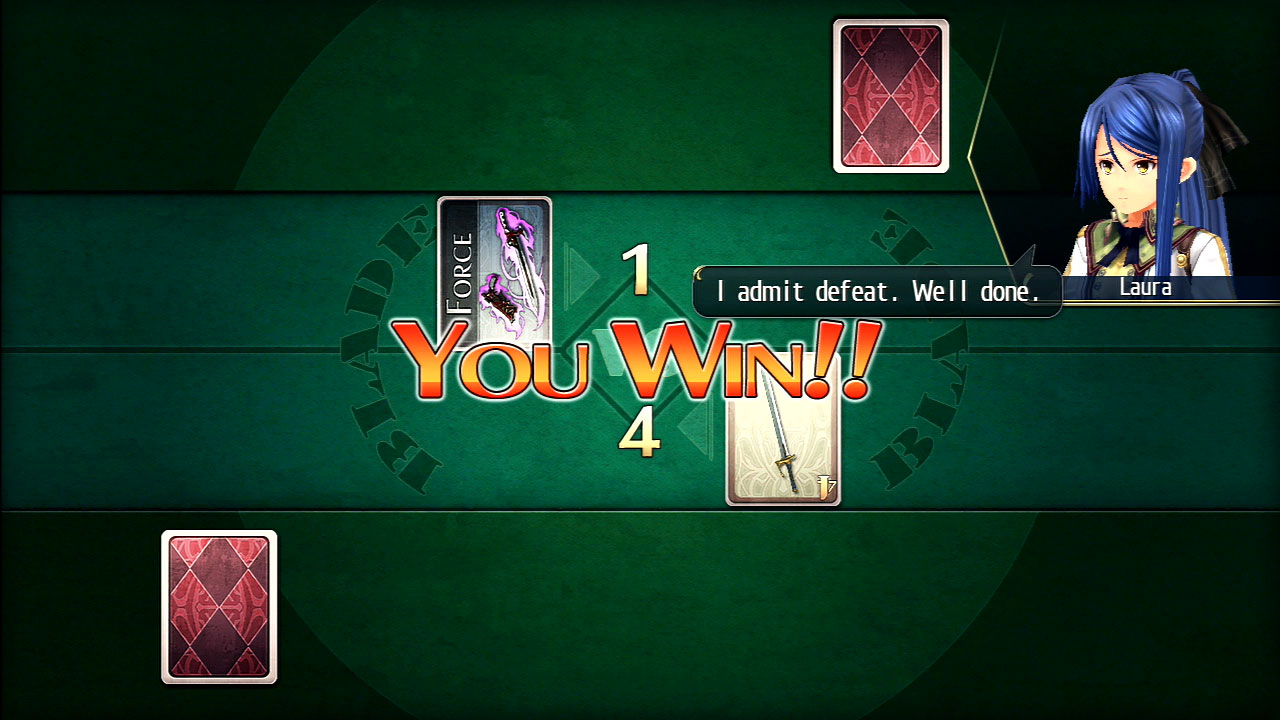 Blade II
For those who thought Blade from Trails of Cold Steel wasn't intense enough, Blade II has now become the latest card game to capture Class VII's interest. While largely the same challenging game involving attack and healing cards to reduce opponents' card count as much as possible, Blade II introduces two new cards to the mix—Blast and Force—to add more strategy and possibly help or hurt you on your mission to come out on top.